Classes of 1968 to present
Westchester

High School

& Westchester Academy
In Memory
Sue Melody Stansberry (Mitchell) - Class Of 1973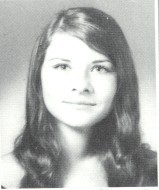 DOCTOR SUE STANSBERRY MITCHELL was gathered early to her Lord on April 27,
2002. A resident of Plantersville, Texas, Dr. Sue was born in Omaha, May 3,
1955. Stan and Dolores Stansberry raised her in Houston to be the bright and
compassionate soul cherished by her friends and loved ones. Her big
brothers, Paul and Lloyd followed pathways of academics and athletics which
Sue embraced and excelled. She graduated with honors from Westchester High
School with an interest in art, the gift of her mother. Her athleticism was
expressed in dance, with excellence promoting her to Captain of the
Wranglerettes Dance Team, culminating in national recognition at the Macy's
Thanksgiving Day Parade. Dr. Sue pursued her higher education at Trinity
University and the University of Houston, graduating with a degree in Fine
Arts and Advertising. The entrepreneurial spirit of her father led to an
early career as the proprietor of Stansberry Advertising. A higher calling
led her to the field of biological science and a coveted position in the
School of Veterinary Medicine at Texas A&M. Dr. Sue set up her practice as
Plantersville Veterinary Services, in Grimes County. A country vet in spirit
and practice, she tended to the needs of the large and small creatures of
God. Many knew her comings and goings in a well worn red pickup that
functioned as a mobile animal ER. Her ministry of health to fellow animal
lovers at all hours and in all conditions is her legacy to her community.
The tumultuous pathway of life finally led to a smooth road when Sue met
Leslie Mitchell. Their strong and faithful marriage is the crown jewel in
this all too short life. Les and Sue are soul mates of their quiet country
home, surrounded by the friends and animals that they love. The spiritual
peace that Sue enjoyed with Les and her Lord is the balm we need to bear the
sadness of her passing.