Classes of 1968 to present
Westchester

High School

& Westchester Academy
In Memory
Lloyd D. Stansberry - Class Of 1970 VIEW PROFILE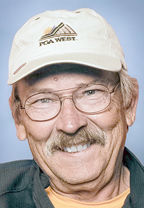 July 4, 1952 - Aug. 19, 2017
Lloyd D. Stansberry, beloved senior member of our family, took a sharp left turn off the path of life from his new home in Prescott, Arizona recently. Born in Denver, as a "Firecracker Baby" on Independence Day 1952, this second baby boomer of Stan and Dolores joined the parade of the American experience in the Post War era of growth, optimism and prosperity. Stan's rising star in business, supported by Dolores's stellar family management, led all five of the family to Houston, as part of the American post war diaspora to the Southwest, from where Lloyd's story begins.
Blessed with many talents, Lloyd excelled first as an athlete, leading his baseball teams from behind the plate. This not quite physical enough for him, high school football was his next challenge, becoming team captain, and noted for his ability to sometimes play both defense and offense, sparing Lloyd the burden of leaving the field on change of ball possession. Not the largest member of our family, he wisely gave up that game in his first tenure at Texas Tech. Stan's passion for golf led to Lloyd's addiction to the game, taking him to the course frequently, the last visit only a day before his death.
Always a spiritual person (on some level), Lloyd initially contemplated the ministry as a young student. However, on his transfer to Rice University after the athletic dream was no longer realistic, he found a passion for the power of intellect through words, while majoring in Political Science. As Stan and Dolores imbued the drive to both succeed and make a living, Lloyd decided to pursue a career in law. Graduating from Bates College of Law in Houston, his apprenticeship was first as an assistant District Attorney. Recognizing the potential for disparity in the application of the Law, he next worked for the State in representing prison inmates, helping them negotiate the system that is sometimes not fair for all. These moments on both sides of the scales of justice honed his skills as an expert trial lawyer.
Finally, settling in the fast growth zone south of Houston, Lloyd joined the firm of Alton Todd and Roy Brown, his mentors of the practice of private Law. Assigned their criminal and family law matters, he quickly became known as a sharp litigator with lethal cross examination skill in the court rooms of Brazoria County. Famous cases Lloyd managed included an abused boy, goaded by his sick father to stab a fellow high school student, resulting in death as a complication of local medical mismanagement. Lloyd's astute presentation of the case for the defense led to sixty days "Shock Probation" for the unfortunate boy, keeping him out of the prison experience that would surely have destroyed another life. Lloyd prevented another miscarriage of justice in representing a crewman on a shrimp boat owned by the drug cartel smuggling two tons of marijuana and traces of cocaine into Texas. Skillfully suppressing evidence of the cocaine, and explaining the bystander nature of this crewman in the big picture, two years probation resulted. Cases like this earned Lloyd the reputation of the top court room gun in Brazoria County in the fields of family and criminal law. Many people were touched by the focus on ethics and excellence Lloyd brought with his practice. Several of Lloyd's mentees practice in the area still.
In the end, Lloyd's greatest legacy will be in his family life manifested by two stout offspring. David, the first born, as a young scientist (Lloyd never could get science!) And Marisa, an up and coming health care executive (Lloyd didn't like doctors much, either). The brightest light in Lloyd's eye was the love and commitment for these two wonderful individuals. In leaving the world better than one finds it with our offspring, Lloyd has contributed to the global good with this fine spirited family, enabled by the wonderful partners in his life who loved him despite it all (in chronological order): Susan, Kathy, Bobbi and Sun.
As is the case with many heroes, Lloyd had an Achilles Heel. The gene of alcoholism runs deeply in the family (ask Stan, Paul and Sue). So afflicted was he in later years, many thought him unable to persevere. His greatest accomplishment was the individual conquest of this disease through AA and belief in God. Walking the steps of Bill W. in Prescott led him to firm sobriety and leadership of others to similar success by his example. Getting it back together with this new life, though quite far away from home, led us to hope that many more years of his love, compassion, wit and insight would be enjoyed. Alas, Lloyd thought otherwise.
A memorial service will be held on Friday, October 20, 2017 at 2:00 p.m. at the Jeter Memorial Funeral Home Chapel, 311 N. Friendswood Drive, Friendswood, TX 77546 (281) 992-7200 with Rev. Jerry Stark officiating.
In lieu of flowers, the family requests donations be made in Lloyd's memory to Houston Pets Alive, PO Box 36128, Houston, TX 77236 or www.houstonpetsalive.org.
Remembering the words of Lloyd's favorite childhood heroes, Roy Rogers and Dale Evans:
Happy trails to you, until we meet again.
Happy trails to you, keep smilin' until then.
Who cares about the clouds when we're together?
Just sing a song and bring the sunny weather.
Happy trails to you, 'till we meet again ...
Arrangements under the direction of Jeter Memorial Funeral Home.
http://www.alvinsun.net/obituaries/article_00e26c58-aad3-11e7-9908-f75003816796.html
Click here to see Lloyd D.'s last Profile entry.