Classes of 1968 to present
Westchester

High School

& Westchester Academy
In Memory
Blendon Huston "Rief" Riefkohl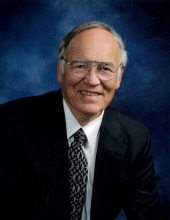 Blendon Huston Riefkohl ("B.H." or "Rief") was born in Houston, TX on February 3, 1935. He went to be with his Lord and Savior on September 8, 2020. Rief was raised on a farm off of Clay Road and received his early education from the Spring Branch Independent School District. He graduated with a Bachelor of Science degree in 1957 from The University of Houston and worked as a science and Biology teacher. In 1958, he joined the U.S. Coast Guard and served as a commander in the Eighth Coast Guard District where he served as a hospital corpsman.
He then went on to earn his Master's degree from Sam Houston State University in 1967 and worked as a high school principal at Taylor High School until his retirement in 2000. Rief was an avid outdoorsman. He hunted in Africa and throughout the United States and duck-hunted and fished on the Texas coast. He was a bull fighting aficionado, a "jump alone" skydiver and a black belt in karate.
Rief received awards for mentoring students in Bellville ISD, an award from the United Methodist Men for his countless hours of volunteer work, and carried out his passion for helping those in need throughout his lifetime. He was a published poetry writer, loved gardening and playing dominoes with his friends. He was a sacrificial servant, a patient teacher and a strong man of God. Rief loved his church, family and friends and honored them all through his selfless acts of service.
B.H. Riefkohl was preceded in death by his mother, Blendon Josephine Huston, and his father, Gustavo Riefkohl. He is survived by his love of 49 years, Donna Marie Riefkohl, daughter Roxanne Riefkohl, son Matt Riefkohl and wife Lauren, sister Ingrid, and his brothers Gustavo and Erik. He has two grandsons Clay Huston Riefkohl and Aaron Jacob Siegrist.
In lieu of flowers, memorial donations may be given to Bellville United Methodist Church 234 South Masonic St. Bellville, TX 77418
Visitation
Saturday, September 12, 2020
1:00PM - 2:00PM
Bellville United Methodist Church
234 South Masonic Street
Bellville, TX 77418
Funeral Service
Saturday, September 12, 2020
2:00PM
Bellville United Methodist Church
234 South Masonic Street
Bellville, TX 77418
Graveside
Saturday, September 12, 2020
5:00PM
Woodlawn Garden of Memories
1101 Antoine Drive
Houston, TX 77055
https://www.woodlawnfh.com/obituaries/Blendon-Huston-Riefkohl?obId=18281326#/celebrationWall